SERVICES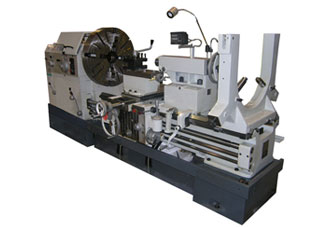 Benning, Inc. offers a variety of services that can be performed on site.
Some of the services available are:
Spindle Grinding
Way Surface Repair
Installation of Turcite
Complete Leveling Service
Preventative Maintenance Programs
AND MUCH MORE!!!
Benning, Inc. also offers the following services in house.
Repairing & Manufacturing
At Benning Inc., we have a machine shop capable of repairing or manufacturing equipment back to original tolerances. Benning Inc. has a wide range of in-house machinery at our disposal, including lathes, mills, grinders, shears, and planer mills with a variety of capacities. We also have complete welding, painting, and inspection facilities to accommodate all of our customer's needs.
Rebuilding Objectives
We will do whatever it takes to provide the best service available to make your machine rebuild go as smoothly as possible. We are willing to assist our customers in finding the best approach possible to achieve their rebuilding objectives. This will enable you to get your machine back in production as quick as possible. And, as we all know, "Time is Money!"
Complete Reconstruction
Our rebuilding process is very thorough. We totally dismantle, inspect, and clean the entire machine. All machine ways are ground or hand scraped back to original machine specifications.
Original Specifications
All screws are remanufactured or replaced to meet or exceed original conditions.
Defective Parts Replaced
All bearings and seals are inspected and replaced as needed. Any parts that are found worn or defective are remanufactured or replaced. Our customers are welcome to come and tour our facility and inspect our work at any time.